Admission Process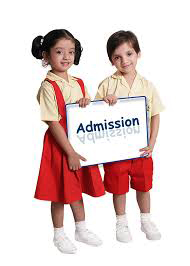 1. Admission to pre-primary classes usually starts in the month of January.

2. Admission to other classes usually in the month of April, depends on vacancies available, and is also based on written Test.

3. Admission Forms can be found at the Fee Counter.

4. Parents are welcomed to visit the school prior to completing an application, please ring school to arrange a convenient time to visit.

5. Proper certificates with the names of the candidate and his/her parents must be submitted along with Admission From

6. Signature of parents must be given on the Admission Form.

7. The principal is the final authority in all matters of admission of individual students in the school.



The school Fees (please see fee slip)
The tuition fees cover twelve calendar months and must be paid in 10 installments in the first week of the month. If the fees are not paid to the school on or before 10th Day of the month the student will be charged late fee at the rate of Rs.10/ per day.

If fees are not paid by the due date, the child may debarred from sitting in class, and if the dues exceed 3 months fees the name may be struck of the register, and to continue, the readmission fee will be charged.
The school reserves the right to increase the fees at any time of the year, if an increment is considered necessary by the Managing Committee.